Course details
【Sunday - Thursday Limited】 Sake Festival including 30 minutes nine minutes, 25 kinds of sake, about 60 kinds of premium single item drinks all you can offer 2800 yen!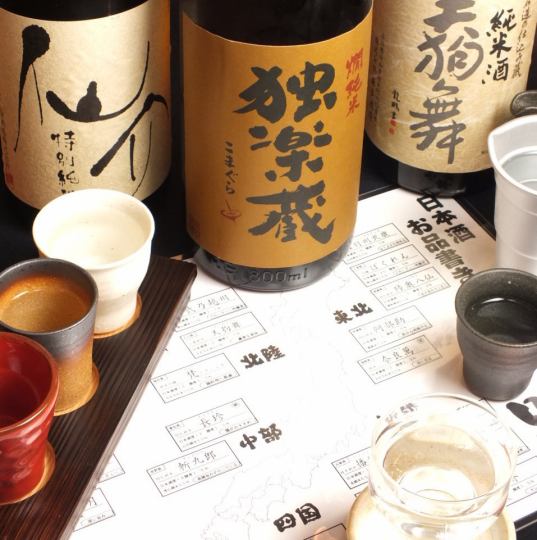 By using a coupon2800 yen
Fri, Sat, pre-holiday unavailable
All-you-can-drink available

Last order 1 hour 30 minute system becomes.More than 25 kinds of sake prepared!
Available days for reservation

Monday - Thursday, Sunday, Public Holiday, Holidays
In addition to the usual drinks, sake rice which can not be drunk normally, such as rice festival 30 minutes nine minutes and Kyuhei next etc. OK as well!
Course menu
■ All-you-can-drink all-you-can-eat drinks of more than 25 Japanese sake recommended by Shinpachi ■
All-you-can-drink menu
·beer
·draft beer
·Highball
· High Ball, Cork High Ball
· Chu-hi
· Lemon, plain, lime, calpis
·Sake
· · 【Tohoku】 Mutsu Masayama Super Serial Rice (Aomori) / Bakuren Ginjo (Yamagata) / Sharaku Jun Rice (Fukushima) / Daigo Seigen Shinruna (Fukushima) / Kamikiemoto Junmai Ginjo (Yamagata) 【Kanto 】 Iwao net rice (Gunma) 【Kinki】 Wind forest Junmai Daiginjo (Nara) / Kure spring book brewing (Osaka) / Rakuten Tsuru Genumi Rice (Hyogo) / Okutami Sumijo (Hyogo) 【China】 First generation Yayama Junpei Ginjo (Hiroshima)
·Sake
· 【Tokai】 純 純 米 超 辛 (三重) 【Hokuriku】 Bra and Kirase rice rice Ginjo (Fukui) / Kitayuki Sake sake (Niigata) / Jun Hsuzuri Jun Rin Ginjo (Niigata) / Yubi genuine rice unfiltered Ishikawa) / Toshinori Jun rice (Fukui) 【Shikoku】 Chiyo's tortoise Junmai Ginjo (Ehime) / Ryoujin Net Rice Ginbune (Kochi) / Tosa Kinzaki Net Rice (Kochi) / Sanuki Haruhito Book Brewery (Kagawa)
·Sake
· 【Kyushu】 Taimo Jun Rin Ginjo (Kumamoto) / Tenbuki Junpei Ginjo (Saga)
· Shochu
· Wheat, sweet potato
·Fruit wine
· Plum, peach, yuzu
·Cocktail
· Cassis orange, cassis soda
·wine
·House wine
·Soft drink
· Oolong tea, Orange, Coke, Calpis water
Coupons that can be used with this course
2019/01/15 update